The Optishield offers a flexible hands-free alternative to currently available occluder paddles
Made of soft medical grade silicone, this simple and clever concept fits neatly onto the spectacle's lens allowing good coverage when conducting visual assessments.
Knowing that the Optishield is sitting securely in the right place gives the optometrist the confidence to concentrate on the test taking place instead of the positioning of the occluder. This results in an examination that is more comfortable for both clinician and patient. This becomes particularly valuable when testing young patients who are more mobile. The frosted Optishield is also ideally suited to testing paediatric patients who may become concerned when occluded with black paddles .
A formative usability study recently completed by the Medical Devices Technical Evaluation Centre based at Birmingham University Hospitals found a very high level of acceptance among optometrists.
The study identified a 100% completion success rate, with the highly experienced participants perceiving the device as a helpful aid to enable hands-free working, resulting in a direct positive impact on their usual clinical practice.
The Optishield is lightweight and easy to mount on most spectacle frame sizes and will sit neatly into a lens box in consulting rooms in between use.
Using ocular occlusion for the interim treatment of diplopia
Current front-line practice within the NHS for patients suffering with temporary or intermittent diplopia (double vision) is to apply frosted tape to the patient's spectacle's lens.
The frosted Optishield may offer a flexible alternative where temporary partial occlusion for a clinically prescribed period has been recommended by an eye care specialist.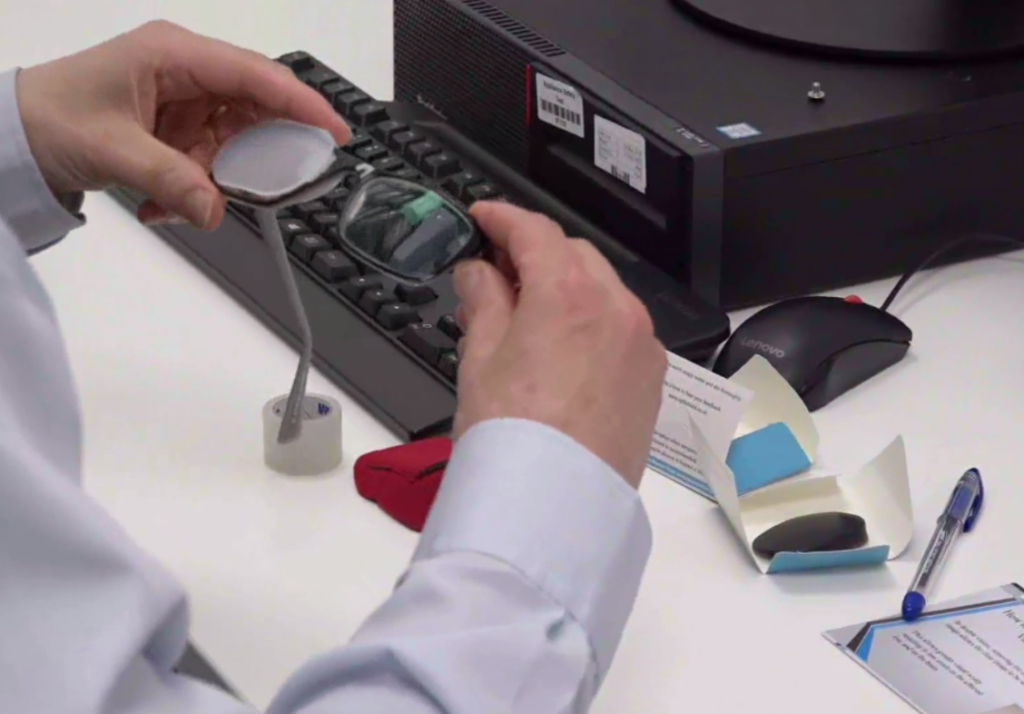 The Optishield has the following advantages:
Developing the Optishield
The Optishield has been developed in collaboration with the University of Wolverhampton and Keele University.
The Optishield is proud to be the 2017 winner of the Beacon Visionary Challenge Award for innovation in sight care. www.beaconvision.org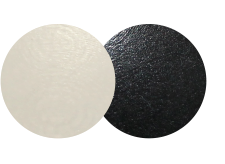 Available in Frosted or Black
Optishield – sales enquires please go to website Mid-Optic or email to orders@midoptic.com 
Always consult an eye specialist before using this product. Made from medical grade silicone in frosted or black.
Feedback on the Optishield would be great!
If you have any comments that you feel may improve
the Optishield , please send us your ideas using the contact details below
Contact Us
If you require any further information, please do not hesitate to contact us on +44 (0)7812 715916 or email r.harrison@dhcinnovations.com
Optishield is a product of DHC Innovations Ltd.
To change contact preferences please use this link unsubscribe